6 Hilarious Hate Crime Hoaxes That Will Make You LOL
Hate crime hoaxes are a lot like actual hate crimes. The intention is to create fear, resentment and ill-will toward a targeted group.
Specifically, against white people.
Following hate crimes can be great fun, seeing as how 90% of them are hoaxes.
Unfortunately, once it is discovered that a hate crime is a hoax, the story disappears from the news quicker than those reports touting Hillary Clinton's 99% likelihood of winning on election night.
Well, hate crime hoaxes are in the news again after some black Air Force Cadet wrote "go home n****r" on his dormitory door. While the guy may have wasted many thousands of dollars on the Academy's response to the "hate crime," at least he brought attention to a very serious, and neglected, issue.
In that spirit, it's time to look back on the most absurd, hilarious, and cringe-inducing hate crime hoaxes from recent memory. If you happen to know of any lulzy hate crime hoaxes that I neglected to add to the list, let me know in the comment section below!
6. Hate Crimes, Cash, and Crack Pipes
You will soon notice that nearly every hate crime hoaxer has an ulterior motive, and they are generally hilarious.
From The Kansas City Star:
A maintenance man at a south Kansas City church spray-painted racist graffiti on the front entrance and set a fire inside — all to cover up his theft of money to buy crack cocaine, according to documents filed in federal court on Monday.

Nathaniel D. Nelson was charged in U.S. District Court with committing an arson inside the adjoining cultural center at the predominantly black Concord Fortress of Hope Church, where he was also a member.

According to allegations in the affidavit filed in court to support the charges, Nelson admitted to stealing money from inside the church's cultural center to buy crack cocaine. Nelson, who is black, said he had spray-painted the racist graffiti and set the fire in an attempt to throw off investigators, according to the affidavit.

He left again to buy more crack, which he brought back to the church to smoke. He allegedly set the fire before leaving.

He was identified on the video by Deputy Kansas City Police Chief Karl Oakman, who is a member of the church.
Not surprisingly, crack transactions play a key part in a majority of hate crime hoaxes that occur in the hood.
If there is an act that God wouldn't forgive, I hope it would be stealing from your church while high on crack and blaming the whole thing on some white guy.
5. The Ultimate Self-Hating Jew?
Remember when some crazed neo-Nazi super-villain was sending bomb threats to hundreds of Jewish Community Centers and manipulating the weather to desecrate a Jewish graveyard? The media covered the story for WEEKS, as if America were devolving into a perpetual Kristallnacht.
Naturally, journalists questioned Trump on the threats, as if he were personally responsible. When Trump noted that the threats could be hoaxes, the international Jewish community, along with the media, repudiated the President with endless scorn.
Trump's response to the controversy was characteristically hilarious.
What wasn't covered nearly as extensively was the fact that almost all of the terrorist threats were done by some Israeli teenager.
From The Jerusalem Post:
An 18-year-old dual American Israeli living in Ashkelon has been arrested, suspected of being behind most of a series of bomb and other threats to Jewish communities in the US, Europe, Australia and New Zealand that date back around six months, the Israel Police announced.

The suspect used very complex methods to shield himself from identification and being caught, and law enforcement had to use a variety of their own complex methods to find him.

As of Thursday, it was still unclear what the suspect's motivations were for the many threats, which made international headlines and got US President Donald Trump caught up in accusations that he was light on antisemitism when he did not initially harshly condemn the scares as well as desecrations of Jewish graves, which presumably were not connected to the suspect.
It also turns out that the kid in question was a Bitcoin millionaire who dealt drugs on the dark net and was found to have possessed child porn. The Israeli media wrote about the story quite extensively, although American media outlet's called it quits after the mask was pulled from the imaginary white bogey-man.
What cannot be questioned is that Jewish Community Centers around the world stood to benefit from the hoax as calls for increased funding and donations to fight the "threats" were met to the tune of millions of dollars.
You can tell your nation's media is "fake news" when it pushes a hoax for weeks and then suddenly buries the story when actual truthful and compelling elements come to light.
4. "Some Random Redneck" Causes MASS PANIC!
Hate crime hoaxes can be a great way to get what you want. For instance, crack. There are things, however, that money can't buy.
Such as a day off from your lucrative job as the City Attorney of Petersburg, VA.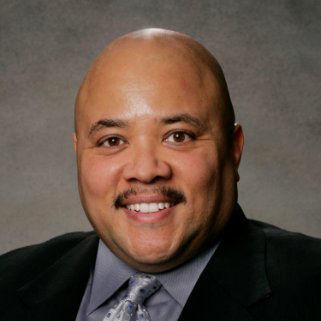 From Richmond Times-Dispatch:
Former Petersburg City Attorney Brian K. Telfair asked a city employee to buy a prepaid cellphone that he later used to make a phone call to himself — a call that Telfair told police was made by an unknown "redneck" caller who made racist threats to the mayor and two other city officials, according to court records.

The phony call led to the abrupt cancellation of a Petersburg City Council meeting in February 2016 after city officials received word that residents were upset about high water bills and other financial issues plaguing the city, according to court records related to Telfair's pending misdemeanor criminal charge of lying to police about the supposed threat to city officials.

At the time, the city released a cryptic note about the cancellation, citing safety concerns. The next day, Telfair said that racial slurs and threats of physical violence against some members of the council and the administration prompted the cancellation.

Telfair claimed the caller… said,"We're going to come and get your f—— n—– asses and throw your n—– asses in the street during the meeting."
So, basically, this guy bought a burner phone, made a call to himself, and made terrorist threats in order to avoid doing his job.
Although Telfair is a lawyer, it is questionable as to whether he realized his actions were illegal at the time.
3. Low Energy Arson
Hate crime hoaxes can be beautiful in their simplicity.
Hot on the heels of an unthinkable attack (lol jk its just a note, and probably fake) on Muslims in Iowa, someone put the local Muslim community's feet to the fire by starting a small blaze on the floor of a local mosque.
From The Des Moines Register:
A 22-year-old woman was arrested on suspicion of starting a small fire at a Des Moines mosque Thursday morning, police said.

At about 10 a.m., Des Moines firefighters and police were called to the Islamic Center of Des Moines, 6201 Franklin Ave., where there had been a small fire on the carpet, according to a Des Moines police report.

Security cameras in the mosque showed a woman, later identified as Aisha Ismail, 22, pouring lighter fluid on the carpet and then starting the fire, said Des Moines police spokesman Sgt. Paul Parizek. Ismail was not on scene when police and firefighters arrived, according to the report.

"It doesn't appear that she was trying to burn the place down," Parizek said. "It seems like she was trying to make a statement." 
If the fake hate-letter didn't get CAIR as involved in the daily lives of Iowans as Ms. Ismail may have wanted, I can see how setting a fire in the same building would make a great statement.
In my humble opinion, hate crime hoaxes by Muslims are sort of over-kill… I mean, they already blow us up with bombs and run over people with rented trucks. It's not like we fake these sorts of attacks to make white people hate Muslims more.
Like, chill out fam, some Hawaiian judge will definitely see to it that all 40 of your family members can live in Des Moines some day.
Not sure why they would even want to, though, with all the crazy, hate-filled rednecks, or whatever…
It's also worth noting that this chick is named after Muhammad's 6 year-old most revered and exalted waifu. Which is a weird choice for a name, since it serves as a constant reminder of how Islam is incompatible with the civilized world.
2. Gay Man Proves That Hate Crime Hoaxes Are Not Just For Angry Brown People
The under-representation of homosexuals in insane hate crime hoaxes has always been a real problem in our society. Luckily, one gay man from New York City broke all the rules (and several laws) to prove that homosexuals can be shitty humans, too.
From NY Daily News:
A 50-year-old man who claimed he was the victim of an anti-gay bias attack outside Madison Square Garden has been arrested — not only for making up the incident, but also for attacking the man who was arrested for the bogus crime, officials said Friday.

Curtis Campbell told police that 26-year-old Grant Leach kicked him in the groin and hurled anti-gay profanities at him and two friends on Seventh Ave. near W. 33rd St. about 8 a.m. on March 12, authorities said.

Cops arrested Leach nearby and charged him with assault and harassment, police said. The charges were ultimately dropped when detectives looked over surveillance cameras in the area and learned that the clash never happened. That's not all; Campbell allegedly grabbed a metal object and swung it at Leach, according to court papers.

At Campbell's arraignment, Manhattan Assistant District Attorney Jonathan Horn said Leach spent five days in jail "as a result of the defendant's self-serving lies."
Reading between the lines, it is pretty clear what happened here. A gay guy and his "friend" lied about a supposed assault in order to get an innocent man arrested, all because the straight white male hurt their gay feelings.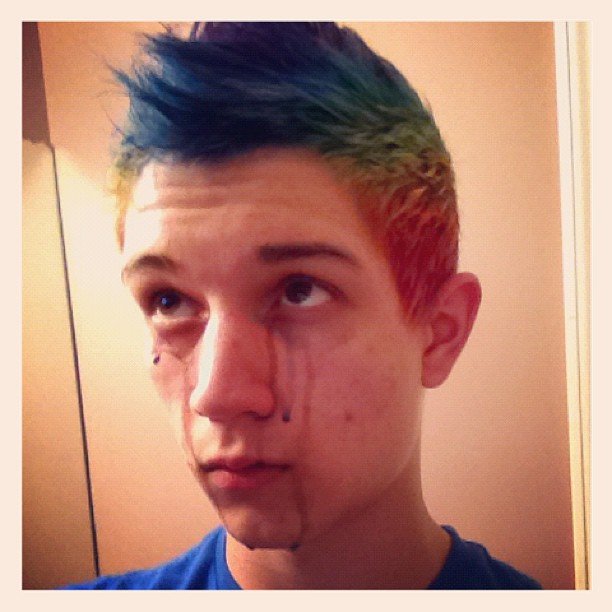 In retrospect, the post-9/11 police state and mass-surveillance have been really good for white people.
While these mechanisms don't stop the obligatory monthly jihadist attacks, they do ensure that people like Grant Leach can free themselves from the razor-sharp teeth of systemic homosexual oppression.
1. The Jew Who Wasn't A Jew But Would Have Been If It Weren't For The Meddling Cops And Their Damn Hate Crime Investigation
Systemic white supremacy is the driving force behind hate crime hoaxes being investigated and their the perpetrators being held responsible. Any sensible law system would punish white people, regardless of the validity of a given hoax.
This one is lulzy. From The Independent:
A Jewish man has been accused of spray-painting swastikas on his own house after he reported the incident to police as a hate crime.

Andrew King claimed he found two swastikas on his home in Schenectady, New York, last month.

Speaking to local newspaper The Daily Gazette at the time, he said "a vein of fear went right through me" when he saw the graffiti. "All that history attached to that Nazi symbol".

But Mr King was this week arrested and charged with falsely reporting an incident and police allege he painted the swastikas himself, CBS6Albany reports. 
Jewish men defacing their own houses and synagogues is nothing new. However, the Jewish press reported on this story quite differently, honing in on whether or not Mr. King was, in fact, Jewish.
From The Jerusalem Post:
"A falsely reported hate crime is in one sense as bad as a real crime," Schenectady County District Attorney Robert Carney said in a statement.

"It stigmatizes a group of people, increases fear and tensions, and could encourage real copycat crimes. Mr. King put our community on edge in perpetrating this hoax and we hope this disposition will provide him some needed supervision and assistance."
It isn't hard to put Jew and Jew together in this instance.
King, who wears a kippah, and has tried (and failed) to be ordained a Jew on multiple occasions, spray painted a swastika on his own home in order to garner sympathy for himself from the Jewish community.This, he thought, would ensure that he could be let into the religion.
Actually, the plan seems pretty legit to me, even though the guy used imagined white racism to his own ludicrous ends.
It is kind of weird, however, that it is apparently easier to become an American than to become a Jew.
If King just hopped the fence to the synagogue, wouldn't the local Jewish congregation be compelled to mitzvah the poor schlub, matzo balls and all? One would think, given their 70% support for Hillary in the election.
In this case, I for one contend that King is the real victim, and did nothing wrong.
 Have you heard of any other insane hate crime hoaxes? Let us know in the comments below.
For more news and insight, "like" The Trigger on Facebook and follow us on Twitter!